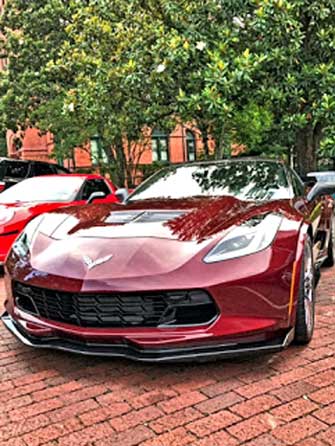 Kirk Weiderman like most of us grew up dreaming of the day when he would be sitting behind the wheel of a shiny new Corvette. It took Kirk around 47 years but he realized his boyhood dream. His motto is "never give up".



His first foray into the wonderful world of Corvetting was in a 2015 Z51 Stingray. Kirk told us that he really wanted a Z06 but was talked into the lesser model by the manager of the dealership. The salesman's pitch was " the base model is all you will ever need". Wrong, Kirk was happy at first but soon realized that he should not have settled. After about a year of pondering his decision Kirk traded in the Z51 for a Z06.

After his new high performance acquisition Kirk was bitten by what we like to call "the mod bug". Kirk brought his Z to a local custom shop and and told the owner to concentrate on creating a show winning engine bay. The customizing shops owner had over twenty years of experience in transforming stock iron into show winning masterpieces.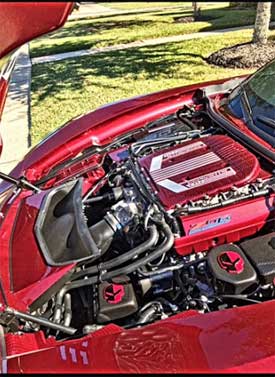 Kirks car has picked up trophies at every show the car has been entered in. These includefirst place C7 modified, best paint, VP choice award, C7 best of class and second place C7 modified. That's an impressive run for a newbie Corvette owner.



return to index page