Our Vette Babe of the month is model Alex DelMonacco from Cartersville, Illinois. This beauty was submitted to us by Eric Harrell a photographer from Bell Buckle Tennessee.


Eric started doing photography in 2002 doing local Beauty pageants. He photographed women that went on to compete in Miss Tennessee, Miss Teen Tennessee and Miss U.S.A. Pageants.

Eric was hired by Nashville TN Model Agency staff as a staff photographer in 2004. Talk about a dream job Eric has photographed models that have appeared in Playboy and Penthouse magazines. Eric works with model agency but does most of his work under Harrell Photography.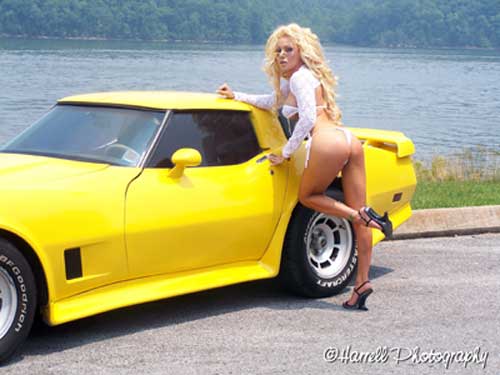 The model. Alex, was photographed using Erics own 81 C3 as a backdrop. Our Vette Babe is a breathtaking 5'6" green eyed blond. The car (what car?) is all original and Eric still drives it on a regular basis. Keep up the fantastic work Erick, we will all be watching.


The Vette Nuts

return to index page