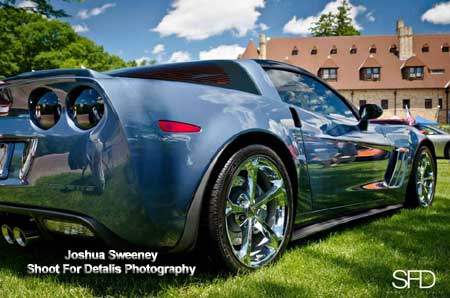 New England Show Winner
An Outstanding 2011 GS



Tom and Dee Pederson enjoy a tranquil New England lifestyle that includes a show winning 2011 Grand Sport. They were born and raised just North of Boston Mass.
Tom has always been a Corvette fan. Tom started his Vette odyssey in the early 1990's. Tom's first Corvette was a 1988 C4 White anniversary Edition. He moved up a generation in 1998 to a black C5. He then moved on to a spiral gray 04 C5. Tom took delivery in Dec of 2010 of his current toy a 2011 GS in supersonic blue. Tom's cars have have found a happy home in a heated garage and have never been exposed to the harsh elements of New England's winters.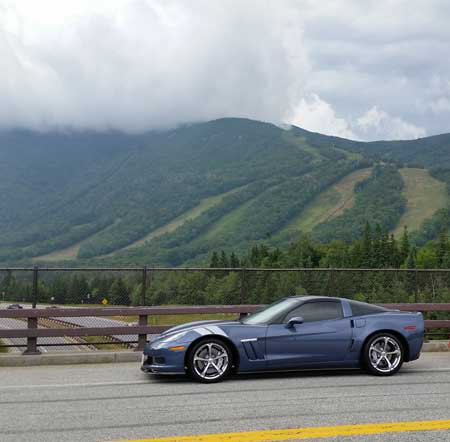 Tom not being content with the factory trim decided to do some cosmetic improvements to his GS. He installed a set of silver heritage front ender stripes and a carbon fiber package which includes a carbon fiber ZR1 spoiler and carbon fiber front splitter and side skirts. The carbon trim pieces are perfect compliments to the striking special order blue paint. the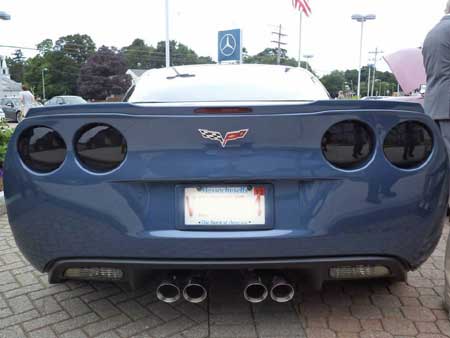 The rear was treated to blackout tail lenses and a carbon logo insert. An interior change includes a custom Grand Sport center console cove. The LS3 engine was topped off with a set of custom carbon fluid caps. Theses subtle mods have earned Tom and Dee trophies in several regional shows including a best in show in the Merrimack Budweiser Spring event in 2014.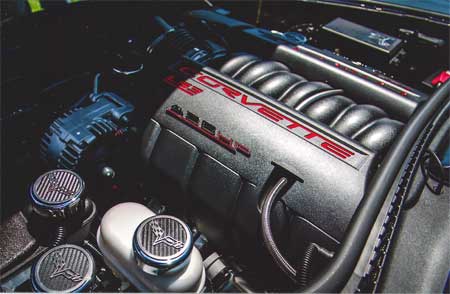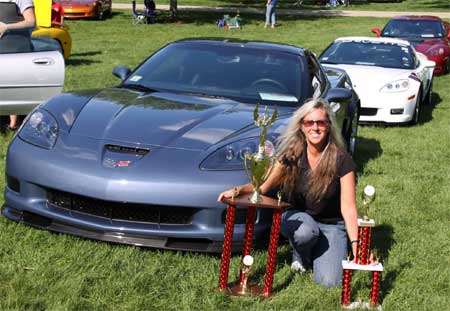 Tom and Dee tell us that the Corvette world will always be a part of their lives. Owning and showing the Corvette has won them more than trophies as they have made many friends over the years with common interests.





The Vette Nuts

return to index page