Ride of the Month
(p.s...WE used to call this feature "Vette Babe of the Month, we are now politically correct)



This issues ride of the month is a 2010 Grand Sport Coupe that belongs to Anni Thacker from Nebraska. Anni's red GS has a red and black interior, targa top and is equipped with a six speed manual tranny. Anni has put 11k miles on her toy which makes this a perfect driver.

Anni describes her C6 as being smooth and easy to drive. She says the LS3 delivers enough punch to give her a thrill with every ride. In Anni's words, "there may be some faster cars but none of them are prettier or more noticeable than a Corvette, especially a red one".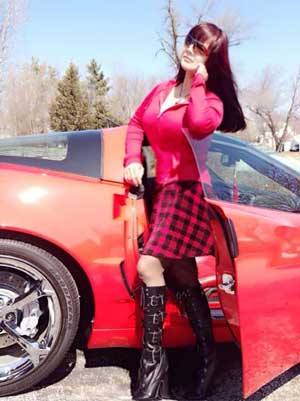 Return to Index Page