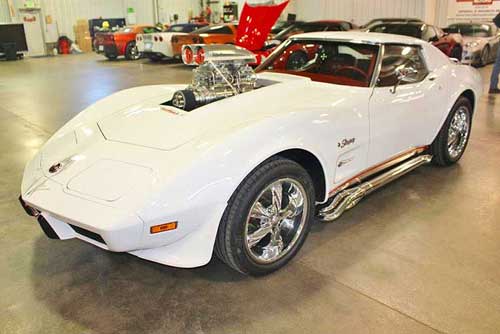 Awesome 76


The C3 Corvette has until recently been ignored by the mod and show crowd. C3's resale values are coming back as collectors are finally appreciating the value that these rolling works of art represent. Sid Harchelroad of Harchelroad Motors located in Imperial NE. is a dealer that follows the trends in the sports car market and appreciates a piece of true "Americana" automotive art when he sees it.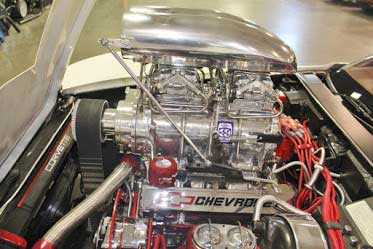 Harchelroad Motors has been selling new Chevy's since 1935. In 2000 Sid decided to start selling more than one new Corvette a year. It has been a super success story as they now sell over 300 new and used Corvettes per year.

Sid has his own Corvette race team, a speed and performance shop, and a very successful Corvette and muscle car restoration center. Sid has also diversified his business to include world wide farm and agricultural equipment sales.





Sid has recently acquired a real gem of a "resto-mod", a completely restored and moded 1976 C3. Over the past decade most resto's centered around the mid year C2's. The C3's, except for the 1968 through 1970 models were never seriously considered to be restorable by most builders. That trend has completely turned around in the last three years. The C3 is finally being given the attention it deserves and the auction numbers at the big venues such as Mecum and Barrett Jackson attest to it.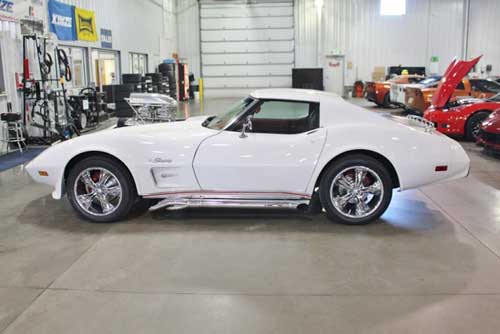 Sid's new show room classic is a three owner car, with a tremendous amount of documentation. Over $100k in mechanical and bodywork was spent on making this C3 the ultimate small block blown show car, and Sid has the receipts to prove it.. In 2012 the anemic factory 350 was replaced with a full race 383 fire breather. A chromed out TBS 8-71 blower sits atop the motor and prodigious amounts of power. With the right sized pulley the small block produces over 900hp at the crank on pump gas.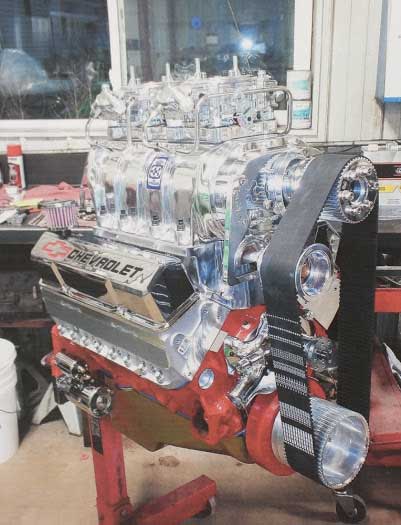 The C3's power is transmitted to the ground via a super heavy duty GM Turbo 400 transmission. The car has never been raced on a track or drag strip. It's sole purpose in life was to "wow" the crowd at shows.

The "wow" factor for this car is pretty high as it has managed to take thirty first place trophies over the past two years. If you are interested in the car give Sid as call at 308-882 4295 as Sid puts it "They are famous for fun"


return to index page