The Black Beauty



Ruddie Ramsey from Virginia began his love affair with Corvettes in 1985 when after high school graduation he started working for a company that performed new car auto prep and detailing services. After twenty four years of proud service in the military Rudy still had a love for Corvettes and was finally blessed with the opportunity to own one.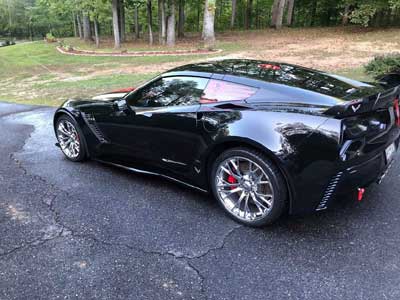 Ruddie's toy is a 2015 Z06 3LZ painted in Black with red interior. The factory blown LT4 engine was fitted with a set of Kooks 17/8 " headers and X-pipe. A modified Upper Pulley ups the power output of this very impressive beast.

The exterior was upgraded with Stage 3 aero part that include side skirts, front splitter and a stage 3 wicker bill.

Ruddie owns an auto detailing company in the D,C, area. Ruddie started detailing cars while in high school and still enjoys cleaning and detailing. His detailing talents were put to the test as him and his crew applied five coats of Ceramic Coating to the stunning black paint.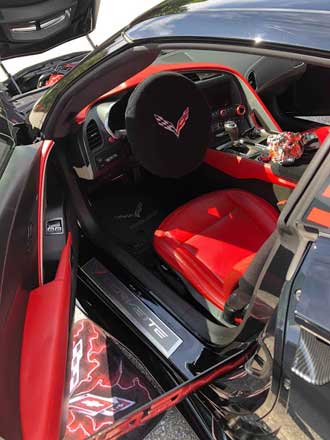 Ruddie belongs to a Corvette club called the DMVNC3 crew…which stands for the ---DMV D.C, Maryland, Virginia No Corvette Club Crew. They are a group of men and women who love Corvettes and Corvette related events.

return to index page