"Chameleon Vette."



Ron king a Corvette fanatic from North Carolina is the owner of a very special reptile. He calls it the "Chameleon Vette." Ron's 2015 3LT C7 was given that name because of its very unique paint scheme. The C7 is adorned with a custom mix of colors that change with ambient lighting. Depending on the specific lighting situation the colors of the car can range from an aqua blue to Carolina blue to a shade of sea foam green.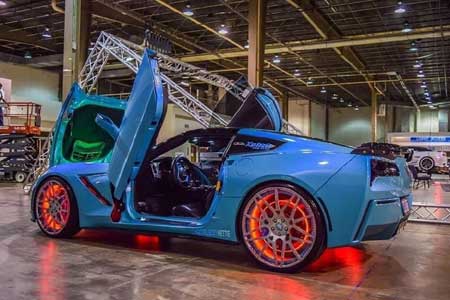 Ron's customization efforts were not limited to the cars paint. The C7's engine bay was treated to a total custom chrome treatment. The engine work also included a set of Granetelli ignition over coils and wires. A cold air induction system was installed to keep up with the new look.

To enhance to exotic look of the C7 Ron installed a set of Lambo doors, blacked out side markers,turn signals, rear reflectors and taillight assembly. A stage 2 front spoiler, side skirts, stage 2 rear spoiler a wicker bill give Ron's car that boy racer look.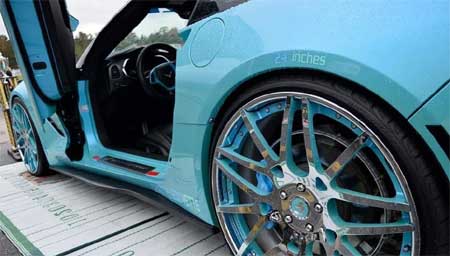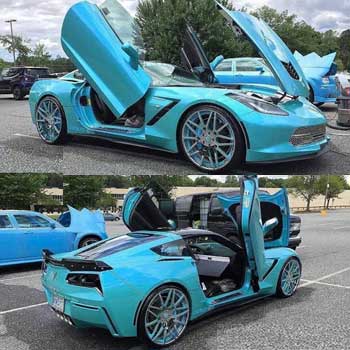 The interior of the Vette is treated to color matching chameleon paint accents. Ron installed a custom functional wine cooler, that's something you don't see every day. A transparent removable targa roof ,color matched engine plume finish the look. The car rides on a set of 24inches rear, 22 inches front Forgiato Maglia rims.

return to index page