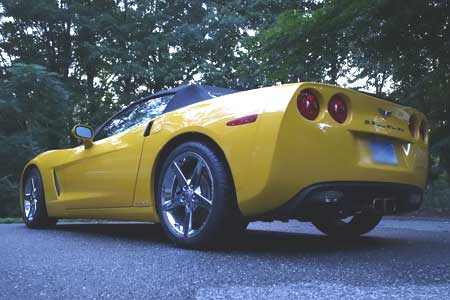 Country Super Car



After 20 years in Brooklyn driving a Chevrolet Venture minivan Rob McClary
Bought a country home in Connecticut,. The house came with a long driveway and a huge two car garage. Rob quickly developed an appreciation for the hills, valleys and wide open Connecticut roads.

Rob soon realized that his new environment needed one more thing, a Corvette. Rob began is quest for the perfect Corvette. He was looking for a velocity yellow C6 Z06. During his search he came upon a base 2008 3LT Callaway convertible. Despite the the fact that the Callaway was a convertible, with an automatic Rob decided to take a look at it. In Robs words he"was smitten".


During Rob's research he located the original owner, who convinced him that the car was an outstanding buy. Rob was hooked and bought the car without ever test driving it. How many people would buy a used Vette without even test driving it?




Rob is still looking for a Z06 and someday will probably buy a C7, but he will never part with his Callaway convertible. Rob drives it year round on dry roads, and the loves Conn. cold weather which really ups the horsepower of the blown LS3 engine.


Rob will not let his car become a garage queen and drives it the way it was meant to be driven. For now Rob has made his peace with the automatic tranny and paddle shifters.

return to index page