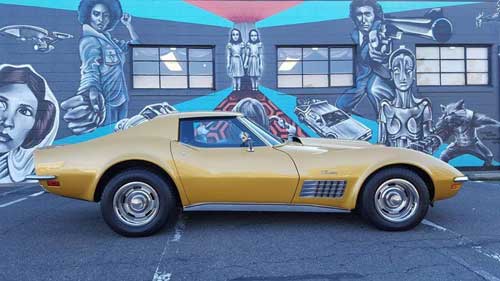 Hot Rod C3



Frank Riley is the proud owner of a car that most Corvette nuts consider to be the end of the line for old school factory hot rods. Franks 1971 454CI LS5 Corvette Stingray was factory rated at a very conservative 365hp. 1971 was the end of the line for high output big blocks. In 1972 the "tree huggers" forced GM to abandon its evil hot rodding ways. The last watered down version of the LS5, detuned to 290hp was offered in the C3 in 1972. GM decided that political correctness mandated that the Corvette was not a hot rod anymore but was now a "Touring Car".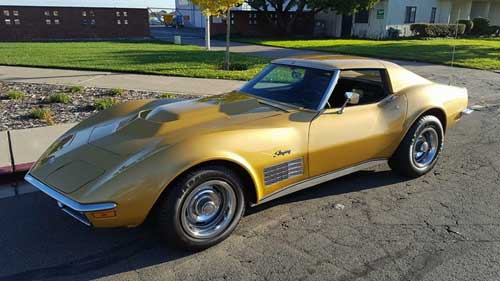 Fast forward the clock about forty years and we find Frank the new owner of some old school muscle. He acquired the C3 about four years ago and has through some hard work breathed new life into this classic beast.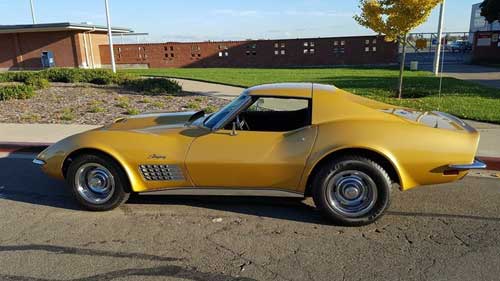 The car was recently treated to a complete mechanical restoration of all mechanical parts. Frank started the restoration himself but as we all know a shade tree resto can overwhelm most people very quickly. The car was given to a specialty shop for some serious work.

A variety of racing components were added to the suspension and motor. The original three speed automatic transmission was replaced with a four speed 700 auto. Frank estimated that the big block is putting down about 425hp to the rear wheels. That's enough to motivate a huge smile on any drivers face.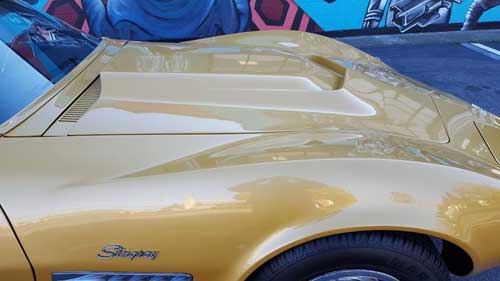 Frank has managed to bring back the spirit of this Vette. The car has a rough ride and is loud and in your face, in other words a hot rod.

return to index page