Readers Rides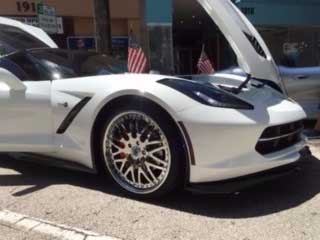 Dressed Up and Ready to Go
George Trohalides 2014 C7
While covering the Ed Morse Corvette show last month we came across several very noteworthy Corvettes. One on them belongs to Geoge Trohalides from Palm Beach Florida.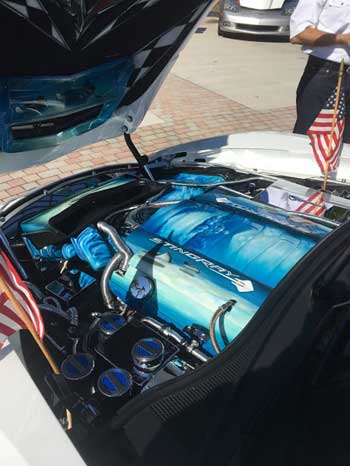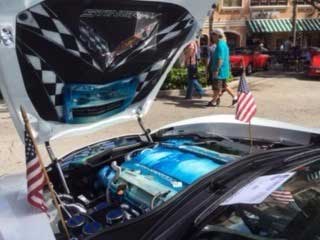 Georges Arctic White Stingray 2014 C7 is a real show stopper. The C7 sports some very nice mods that include a custom Airbrushed Engine Bay and Rear Sun Shields, Custom Aero Package, Custom 3 piece Asanti Wheels and Pirelli Tires, Corsa Exhaust, Z06 Grille and Side Vents, Blackout Tail Light Covers, Rear End Diffusers, and Lots of Chrome Extras!
George was there was there as part of a contingent from the Corvette Club of the Palm Beaches.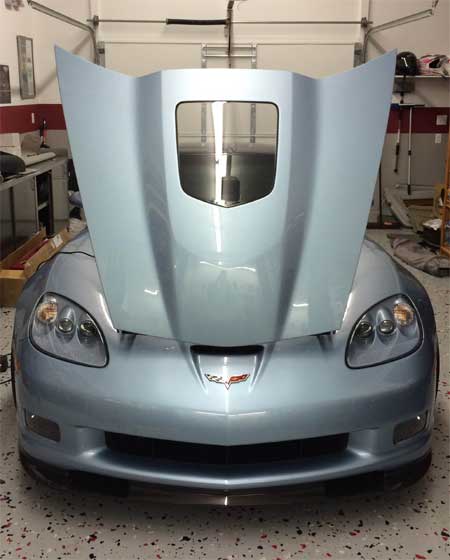 Terry Day's 2012 ZR1. Terry is the proud owner of this #10 of the 11 Carlisle Blue Metallic ZR1s ever produced. It was originally made for GM and put on the auto show circuit but was bought by his local dealer in 2012
John Thomsen from Hilton Head SC, 97 C5
This was John's dads car, he drove it until he passed away at 91.
John now has it and keeps it as a tribute to his dad, the tag says it all, "1KULDAD"



Bob Schwab from Bolton Landing NY shows off his 95 coupe.

Tawnya Pierce from Pennsylvania poses with her slick 07 blacked out C6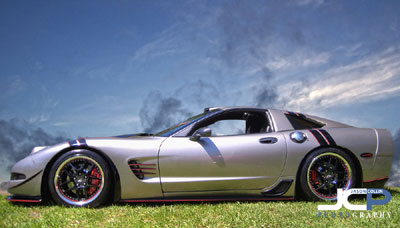 Bobby Wright's show winning C5 from South Florida. Bobby never ceases to amaze us with his ongoing customization of this beautiful C5. You can see the full story on this outrageous show car at Star Ship C5
Marvin May from Chicago IL. shows off his own style of customization on his 98 C5
Lars Oskarsson's drives the fastest car in Sweeden. His ride is a 710 hp Lingenfelter ZR1. This Northern European Vette is equipped wiyh AHR headers,Akropovik exhaust system, PFADT parts, Katech parts, GM Cup Wheels / Michelin Cup tires
Anita Johanson's drives her red 79 C3 in Norway
Ellery Orcls' 08 C6 roams the nothern streets of Sheet Bay Novia Scotia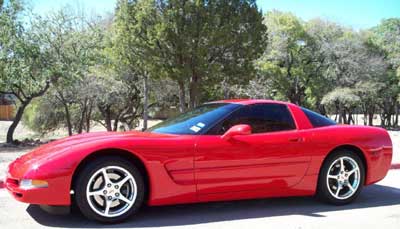 Joe Macaluso's 2004 Torch Red C5. Joe named the car "Lucille"
Jim Hutchinson's 2010 torch red Grand Sport
Steve McGilvrey's threesome include an all original 1980, a 2000 C5 equipped with Comp cam, Stainless Works headers, Corsa sports, LS6 intake, Blackwing CAI and PCM tune. His latest addition is an 08 with a widebody kit, Vararam CAI, and 3.42 gears.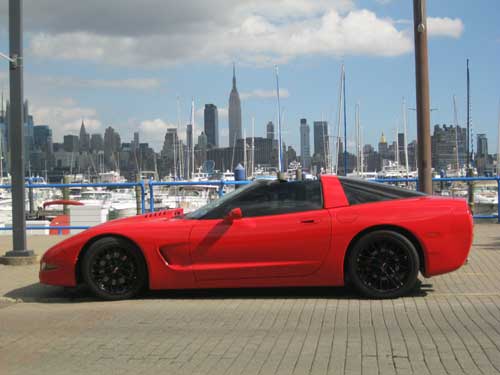 John Dents 2002 supercharged coupe
Debra Theriet's 94 roadster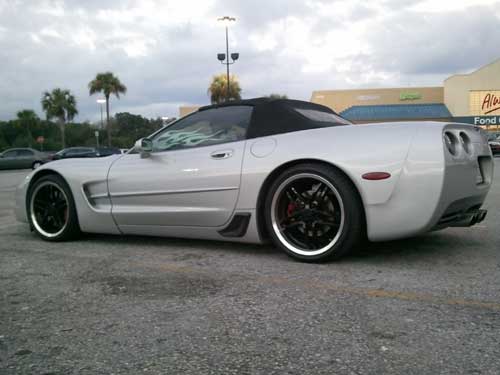 Garrett Brady's 2000 C5 roadster