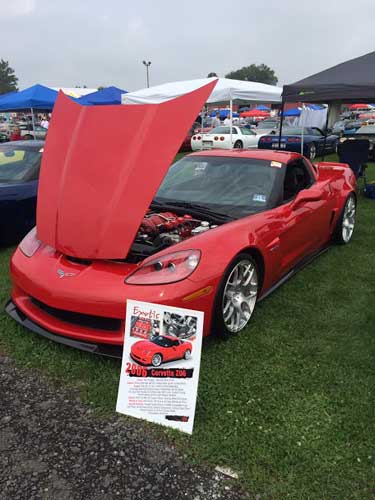 LS7 Supercar



Paul Pinajan from Wyckoff NJ is the proud owner of what we like to refer to as the first real Chevy super car. That car is the C6 Z06. The C6 Z was equipped with Chevy's legendary LS7 small block. The LS7 is 427 cubic inches of fire breathing fun. In its naturally aspirated state the LS7 exhales a very conservative 505 horsepower.

The C6 Z's secret to success on the streets is its extremely low curb weight of only 3100 pounds. With a curb weight that low the other higher horse competition don't stand a chance.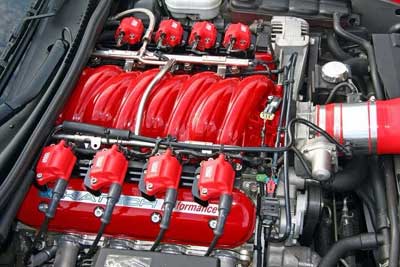 Pauls C6 Z06 is adorned in classic Victory Racing Red. To add to the already impressive look of the car Paul added a ZR1 carbon fiber spoiler and side skirts. Power was upgraded via the addition of a Katech massaged LS7 that dynos out to an impressive 600 rwhp.

The engine goodies include an LSX intake and valve covers, Vararam CAI. The engine exhales through a set of LG long tube headers and hi flow cats. MSD coils a performance clutch and light weight flywheel help transmit the power to the ground.
A custom tune pulls it all together for what is a very impressive package.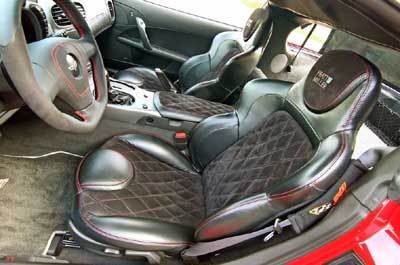 Paul did not neglect the Z's interior interior. A set of custom Pratt and Miller race seats, steering wheel and console add tpo the racer look and feel. Transmitting all that power tp the ground is a set of HRE custom wheels shod with Michelin PS2 rubber. A set of Hawk ceramic brake pads with powder coated calipers assist in reigning in those horses.




Other niceties include a lowered suspension, a Mild2Wild exhaust controller a K-40 radar system and a custom painted hood pad.
return to index page