Every true Corvette fanatic remembers and pays homage to a true to life high performance legend that was based in Baldwin Long Island. That legend was known as Motion Performance. Joel Rosen was the man behind that legend, he was better known as Mr. Motion. Back in the late 1960's me and my gear-head friends spent many a Saturday afternoon hanging around Mr Motions shop hoping that some of Joel's high performance knowledge would rub off on us.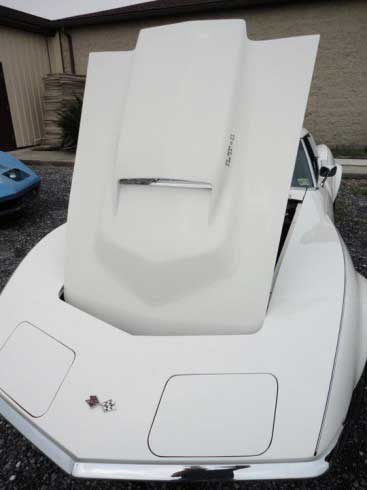 In 1970 $6.900 was a ton of money and it bought you a ton of performance

The true muscle car era was in reality very short lived and only lasted for about seven years, 1963 to 1970. The hot rods of choice were big block MOPAR's ,and Chevy's that precariously motivated cheap stripped down coups that were better suited for duty as taxi cabs. Back then very few street kids could afford an exotic Corvette. Owning a super exotic Motion Corvette was not even an option worth dreaming about.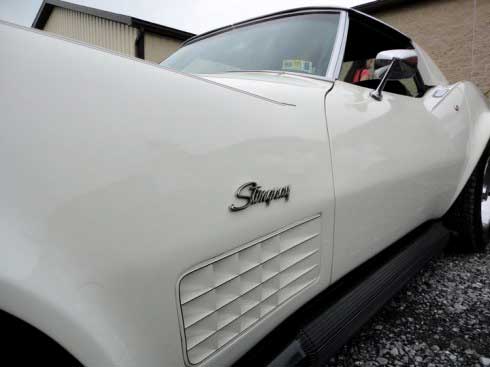 Every once in a while one of Joel Rosen's Motion inspired gems surfaces. We were recently made aware of such a surfacing. Hobby Car Auto Sales in Martinsburg, Pa acquired a true to life fully documented Baldwin Motion 1970 Vette. Bob Sottile the owner of Hobby Car Auto Sales knew that this was a very special find. He hosted a very nostalgic reunion with the car and the original owner.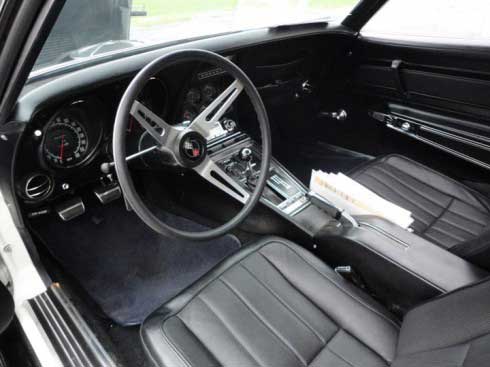 The Motion Vette was a very rare find as it was only a hand full of cars that had a Phase 3 LT-1 small block. The original owner was told by Rosen that the car was the first LT-1 to be released with the Baldwin Motion Phase III package. The majority of Motion cars were equipped with big blocks, back then power was made with cubes not computers.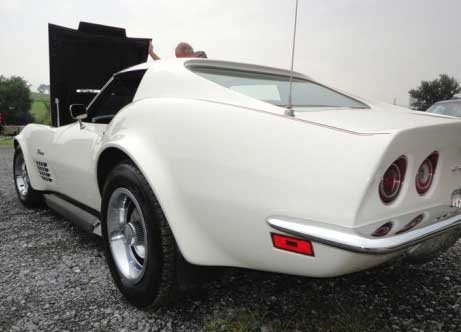 The car's exterior is painted in cortez silver and sports the Phase 3 GT package, which includes the GT rear window, hood, fender flares, tinted glass. factory side pipes, and rally wheels, traction bar, and "T" top roof.. The numbers matching Motion Vette has only 37k miles on the clock. The car is equipped with a close ratio 4spd, , 4:11 gears, and a posi traction rear. The cars original black interior, sports a Delco AM/FM radio.




If you were wondering the car is not for sale and is now part of Bob's private collection. You can see the car at:.Bob Sottile's Hobby Car Auto Sales Inc. Located in Martinsburg, Pa.
The Vette Nuts


return to index page