Ahead of the Curve C-7
Z06 Alternative




Mike Bowser seems like a guy that likes to stay ahead of the curve. Mike jumped ahead of the curve early last year by becoming the proud owner of a new torch red 2014 C7. He bought the car from bought the car from Grabiak Chevrolet located in Latrobe Pennsylvania. Mike not only stayed ahead of the curve but he blew the curve out of the water by installing a supercharger. Mike's decision to up the power on the C7 was based in part by the fact that the Chevy dealer in his area was home to a very competent and well known Corvette mechanic.


An Edelbrock E-Force supercharger was chosen as the power platform for this C7. The E-Force blowers offer substantial power gains while maintaining a very high level of drivability and reliability. The reliability factor really comes into play with this type of mod because those extra horses are being traded for GM's gold plated drivetrain warranty.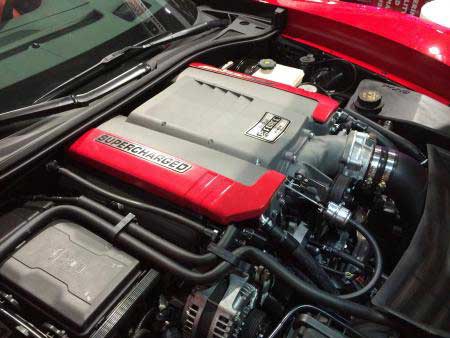 The brains of this blower setup reside in a custom tuning package from SCT. The SCT programming is in Mike words is an awesome match and delivers extreme power gains without sacrificing street ability. The supercharger when combined with the SCT program allows for a very linear power transfer. The new E Force blower transfers power to the wheels without the delay inherent in some older units.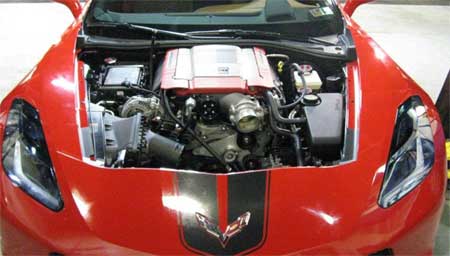 This C7 is Mike's seventh Corvette and the first one that he decided to supercharge. He told us that he really wondered why he waited so long to install one. This street terror is sure to leave the Euro exotic crowd scratching their heads wondering how a lowly American car could blow them away.



The Vette Nuts

return to index page