Veteran Collector


Mike Daly is a native Detroiter that at an early age moved to a less hectic existence in Farmington MI a suburb outside of Motor City. When he was twelve years old his dad pulled into the driveway with a silver 63 Split window coupe. From that point on he was determined to become a Corvette owner and enthusiast, sound familiar?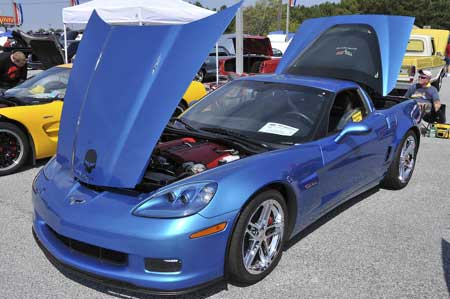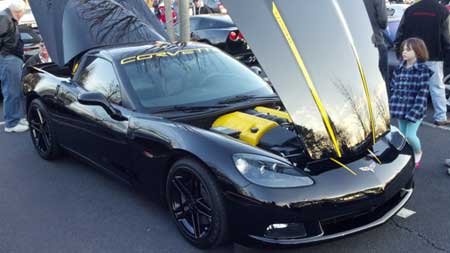 Mike tells us that he is very proud to be able to honestly say that "he definitely succeeded" as he is currently enjoying his ninth Corvette that spans his 47 year love affair with the brand.
Mike's first Vette was a 69 convertible that he bought after returning from Vietnam. Mike waited another ten years before he acquired a new1979 Brown Metallic , L82, 4 speed Coupe.

Mikes other acquisitions included :

-1980 Coupe, L82, Black/Oyster
- 2004 Silver C5 Z06
-2006 C6 Coupe, LS2, 6 speed, Black/Ebony
- 2007, Velocity Yellow/Ebony, LS2, Auto/Paddle (his first automatic), this car also had the distinction of bing a show winner at the Bowling Green National Corvette Homecoming two years in a row.
- 2008 Z06 Jetstream Blue/Ebony (his all time favorite)
- 2010 Black/Ebony, LS3, and last, but not least, his current love
- 2012 Arctic White/Ebony, LS3, 6 speed manual


The 2012 has been treated to some performance upgrades that include a Vararam SC-1 CAI, and black vinyl graphics. Jake the Chevy racing logo bearer is Mikes hero. We forgot to ask Mike if he ever tried to track down the whereabouts of his dads Split Window Coupe.



The Vette Nuts


return to index page