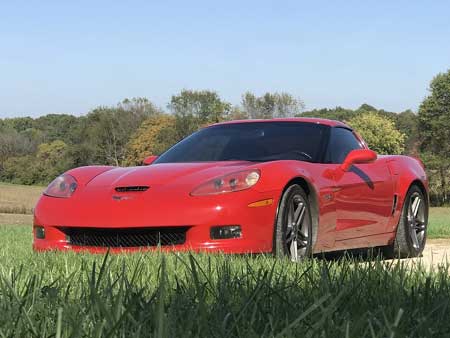 Warmed Over C6 "Z"



Brad McAfee , from Indiana, told us that since early childhood he had always dreamed of owning and driving a Corvette. After a thirty six year wait Brad finally found himself in a position to realize his childhood ambition.
Brad not only wanted a Corvette but his goal was to someday drive a Z06. Thinking that the "Z's" price of admission would not fit his budget Brad almost gave up.



He saw a 2007 Z06 in a local publication and sent an email to the owner. Brad thought hat the car had been sold and was ready to see a base model Vette . As Brad was about to leave to see the base C6 he received an email from the "Z's" owner telling him that the car was still available. Brad immediately went to inspect the car and three hours later he was a member of the LS7 club. Luck is great but timing is everything. Brad still feels as if he is living in a dream.

After getting his dream car back home Brad's first order of business was to address the valve guide issues that may or may not have affected his LS7. Not taking any chances Brad ordered a set of street ported factory heads from American Heritage Performance. He also placed an order for a cam kit, and cold air intake system.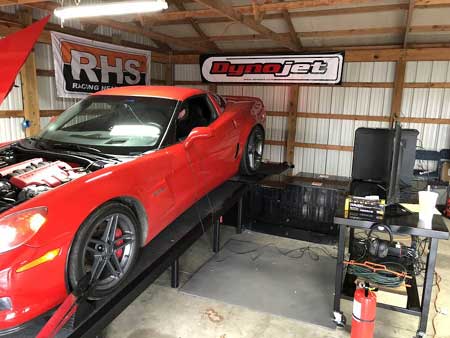 Brad did the install by himself over a weekend of wrench twisting in his garage. The only thing that Brad farmed out was the tuning. Later that week Brad hooked upp with the local tuner and an initial tune was done without the use of a dyno.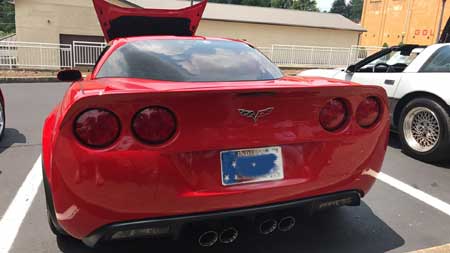 Brad drove the car with the street tune for several months. He finally was able to put the Z on a dyno and was pleasantly surprised with the numbers. The final pull produced a very respectable 532 horses. The run was made on 93 octane fuel.Brads next move is to install sa set of long tube headers, an X pipe and a ported LSXR 102 intake.

Brad tells us that the car has exceeded all of his expectations. He is also proud of the fact that he performs all of the work and maintenance on the car himself.


return to index page