The Lucky C5

We are very fortunate here at Corvette Web Magazine in that our readers send us many fine photos of their Corvettes. We especially enjoy reading some of the stories behind the photos. We try to share as many of these stories as we can with our friends. We recently received some photos that caught our attention from Chris Johnson who is the administrator of the Georgia Corvette Forum. Chris is the proud owner of a pristine 2000 hardtop C5 that has 441 ponies under the hood.

Chris is in our opinion a very lucky guy. The reason behind his luck lies in the fact that his C5 has been used in numerous photo shoots.
His C5 has been used as a backdrop in photo sessions for a Playboy playmate. Chris most memorable photo shoot was with Walt Osterly as the photographer and Wendy Kennedy as the model. Wendy has been featured in Playboy as a playmate. Chris describes the photo shoot as being extremely professional and laid back.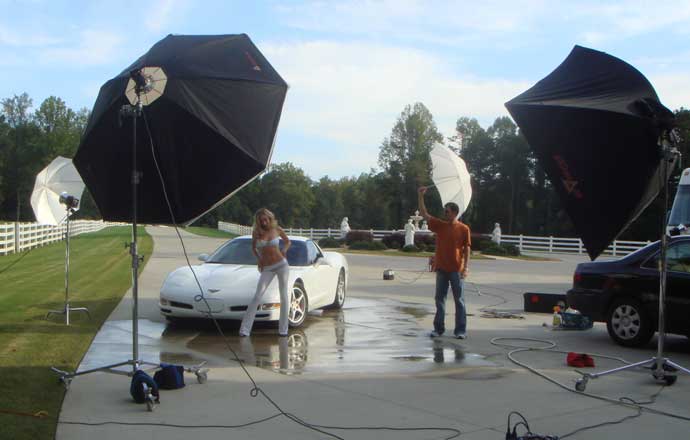 The photo shoot took place after a car show in Stuart/W. Palm Beach area. The photographer saw Chris's car and insisted on doing a shoot with the C5. Chris's C5 has also been featured in the American Sports car Corvette Calendar.
The C5 has seen numerous upgrades which include a GHL catback exhaust system and a heads/cam package that his fiancÚ bought for him as a wedding gift. The car makes 441hp/415tq at the wheels and averages 28mpg on the road.




The Vette Nuts