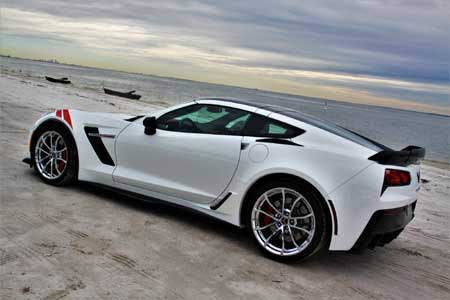 The Ultimate Prize


Dave Bryan from the great state of Alabama took a chance in 2018 and purchased a raffle ticket to support a charity that supports foster children throughout the country. That act of charity paid off big time for Dave. The winning pize included two very special Corvettes. The pizes included a 1965 resto-mod coupe and a specially prepped 2018 600 hp Lingenfelter Corvette Grand Sport coupe.



The Corvettes were specially built by Lingenfelter Engineering, a very well known and respected name in the Corvette world. The GS Coupe was equipped with a with a Lingenfelter 6.2 liter LT1 that produces over 600hp. The car is fitted with an 8 speed automatic tranny and almost every factory option.

The 2018 dream GS began its journey with a set of Lingenfelter ported and polishes heads and a three angel valve job. A Lingenfelter massaged Competition Cams roller camshaft and a custom engine management system with a custom tune.

The following is a partial list of just what makes this a Lingenfelter Edition Corvette:

This gem is equipped with the 3LT Preferred Equipment Group, Grand Sport Aluminum wheels and an eight-speed automatic transmission.

Unique exterior styling includes; lightweight, carbon-fiber package, specific Lingenfelter Grand Sport fender emblems,
black and red hood callouts, blacked-out roof panel, body-colored A-pillars, and high-performance rear fascia callouts.



Lingenfelter totally reworked the LT1 small-block to yield an output of 600 HP. The package includes:
Lingenfelter Performance Engineering ported heads, an ultra-performance cam and custom tuning. CNC ported and polished LT1 cylinder heads; hollow stem 2.13-inch intake valves;
1.59-inch diameter exhaust valves; three-angle valve job; hand blending of valve seats; CC chambers; surface; set spring heights and assembly;
Lingenfelter dual valve springs; titanium retainers; 10-degree locks; Lingenfelter aggressive idle hydraulic roller camshaft by Competition Cams;
ported and polished throttle body; high-flow green air filter; all necessary gaskets, fluids and bolts; professional assembly and engine installation;
custom engine control module reprogramming and chassis dyno testing before and after installation. Lingenfelter includes chrome fender badges,
interior badge and personalized stainless engine badge.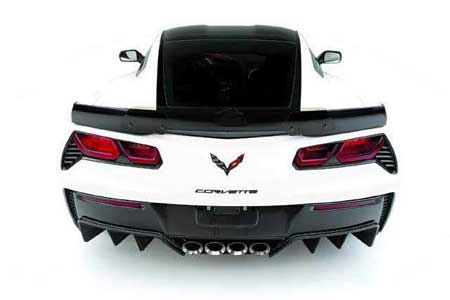 The car is a beast but idles and drives like a factory unit. The car comes with a 3 year, 36,000 mile warranty. The dream give away also included a cash prize to cover any taxes that would be owed by the winner. Talk about having your cake and eating it too.

The new owner put around 1,200 gentle miles on his prize and decided to put this special car out for sale. If you want to own a very special C7 please give our resident sales expert, "Corvette" Jack a call at 239 280 6855.

return to index page