Race Girl
"Bred for Speed"



Linda Massa from Massachusetts spent her early years around her two older gear head brothers that raced Corvettes and Harley Davidson's. Her brother Billy loved fix up Corvettes and completely modify them for drag racing at nearby New England Raceway.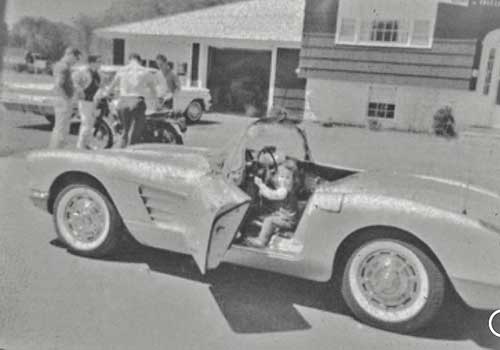 Linda always knew when her brother was getting close to home as the sound of his engine would know announce his presence to the neighborhood. That memory has prompted Linda to place an after market exhaust first on her list when modifying a Corvette. She loves the untamed sound of a big powerful Chevy engine.

At the tender age of eighteen Linda's brother took her for a ride in his 454 cubic inch 71 Stingray. The power and sound of the side exhaust on that car was very exciting . Her brother taught her how to drive a manual in that car. That did it, in Linda's words "it was a complete thrill". At the time Linda was driving a beefed up Chevy Nova. The Nova was nice but it but could not compare to the Vette. To make a long story short she was bitten by the Corvette bug and forever hooked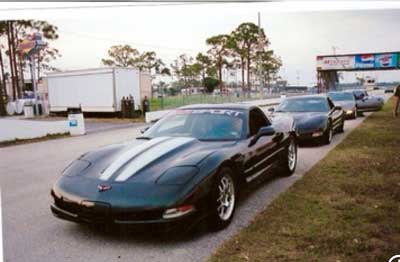 Linda's first Vette was a 2000 coupe. In an attempt to replicate that big block sound she installed a Corsa competition exhaust system complete with X pipes. Other mods included a short throw shifter, ram air induction , and a race tune. Linda drag raced their C5 at Moroso (now Palm Beach International Raceway) in South Florida.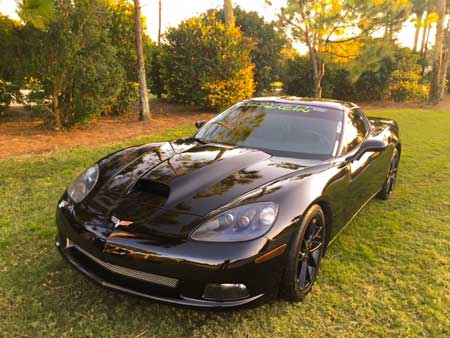 Linda's latest toy is a 2009 C6 that she named "Zena". The car has been modified and includes a set of custom Pfadt headers , Corsa Competition pipes, MG short throw shifter, a low temp. thermostat and ram air induction.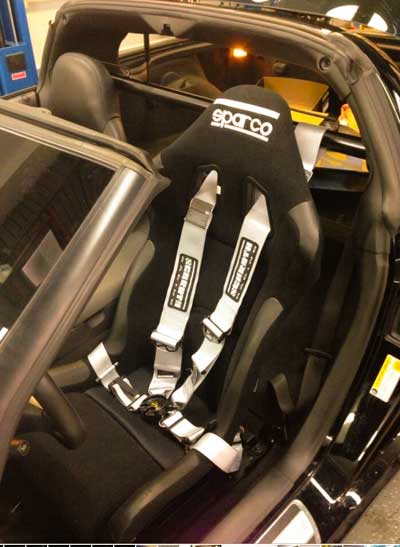 A Lingenfelter ram air Hood helps with the air flow and a race tune helps pull all that high performance together for the track.



Linda has taken several high performance driving courses was instantly hooked on "go-fast" fun. She told that "the car was designed for that and you really get to test out your driving skills". She installed a Sparko racing seat with a three point harness to keep herself firmly planted while on the track. Linda says the "car people" are awesome. Hats off to a true car enthusiast!

The Vette Nuts

return to index page