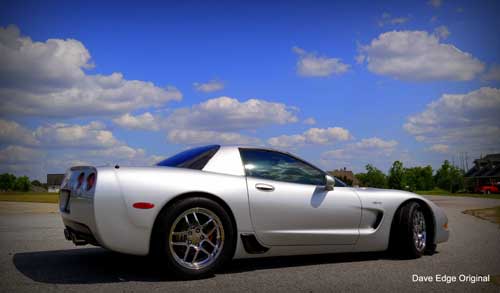 Need For Speed C5
Photography by Dave Edge


Joe Lott is a Corvette enthusiast from the town of Broxton GA. Joe has been a speed fanatic all his life. Speed boats and Corvettes have fueled his need for speed since he was a teenager. While browsing the Corvette Forums Joe succumbed to to his passion and purchased his C5. Joe tells us that the purchase "was a spur of the moment thing". The silver C5 was a Colorado car that Joe immediately tore into in his quest for acceleration.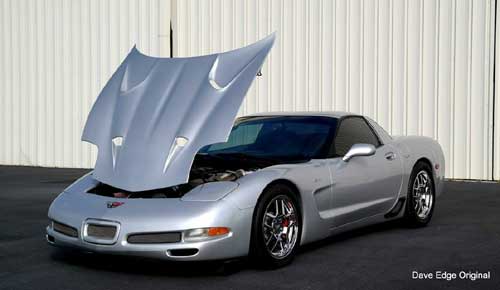 SUSPENSION.pfadt coil over adjustable shocks,metal adjustable end links.(that should go down the page a little ways)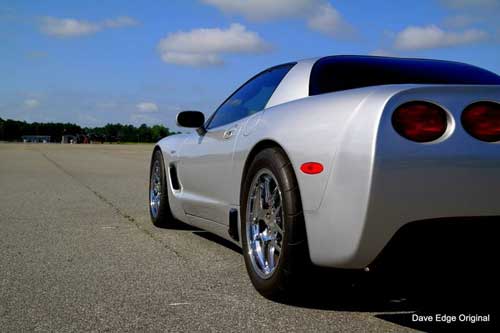 Joe started the C5 build with a fully balanced 9.01 compression LS 347 with forged internals. This was needed to support the mega horse power that the PTK twin turbo kit would provide. Adding to the mix is a set of AFR 205 ported heads, custom headers and a custom grind turbo cam. The C5 produces 812 hp and 817 ft/tq at 18 lbs of boost.
A Dewitt radiator keeps things cool under the hood. Joe uses 80lb injectors and alky control duel nozzle meth injection to help prevent the system from self destruction.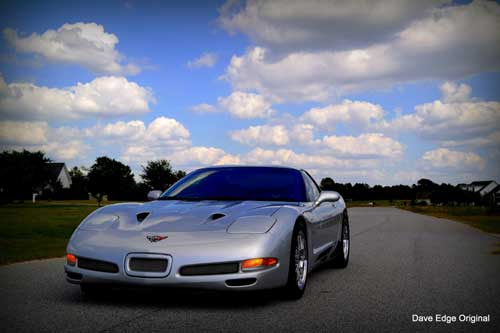 An RPM level 5 transmission rated for 1200 hp handles the power transfer. It is mated to a 300 mm output shaft and a Kirban short throw shifter.

A very cool looking stinger hood houses the turbos. The 12 inch rear wheels and Mickey Thompson drag radials (345/35/18) are accommodated by Lingenfilter mini tubs. The spent fumes exit via a Borla stinger exhaust system.



The interior is race inspired and utilizes a duel A pod pillar mount with AEM air/fuel gauge and an E-boost 2 boost controller. A Momo shift knob and a Sparco steering wheel finish off the speed racer look. Tunes are handled with an Alpine deck ,and JL 10 inch sub woofers in a stealth box.


Joe says the build has been a learning process. The turbo motivate C5 is a very different animal that will bite you in the ass if not respected.
The Vette Nuts

return to index page