C5 Canyon Cruiser
Photographed by Rich Masuda
Model Jenny P.



This months cover car features Joel Feingold's C5 and of course a beautiful model Ms. Jenny Perez. Joel hails from Sunny Southern California and is always more than anxious to talk about his awesome 1998 C5 Corvette. Joel has a very serious history with this fifth generation screamer. Joel tells us that he has performed all of the work on his C5 himself. His home hot rod garage is equipped with a lift that has facilitated the beasts transformation.




Joel is the original owner of the car. He told us that he purchased a new exhaust system before he took possession of his new C5. He stored the after market exhaust system on his living room floor before it was installed . That would put a smile on anyone's wife.


Joel told us that he enjoys dropping down his local mountain for the occasional re-tune or rebuild at the local performance shop.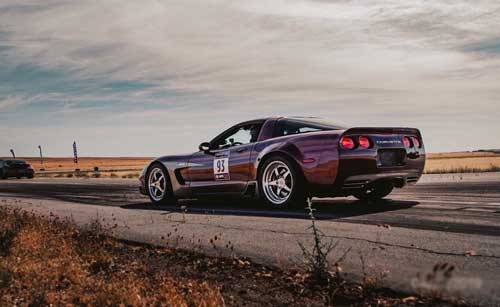 His previous Corvette was a regular visitor to the shop as it may have been abused a little.
Joel's C5 can best be described as an all-around car that does very well in canyon runs, half and standing mile contest's as well as standard road course events. The car has posted a standing mile top speed of 206.8 mph at Mojave.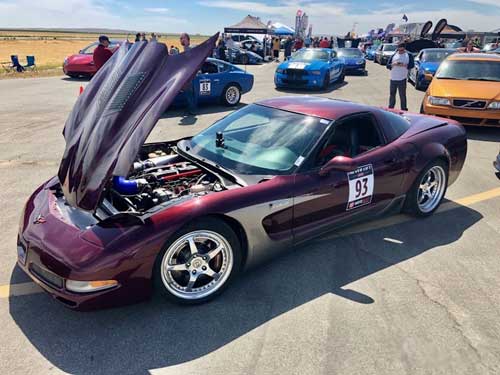 Joel's blown C5 dynos out at 888 rear hp. The car incorporates many one off custom features that includes extensive modifications to both the fuel and cooling systems. These were necessary Joel runs his car at an elevation of 5,500 ft.


The LS engine in the C5 has a custom designed Walboro system with 450 pumps in each tank and coolers front and back for the fuel. There are a total of eight separate coolers on the car.



return to index page