Jeff and Donna Reavis from Snohomish Washington returned to the Corvette world about Eight years ago. While serving in the Air Force Jeff was the proud owner of two C3's coupes a 68 and a 74. After retiring from the military in 2000 Jeff and Donna talked about getting another Vette, but with a son still in school they held off.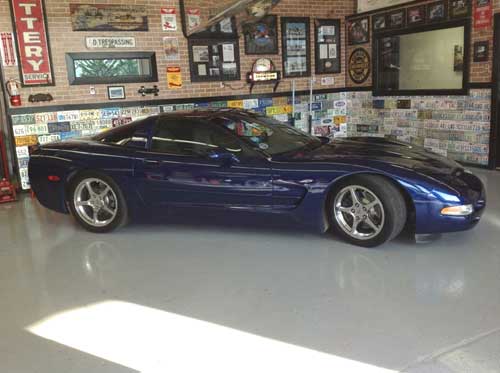 Once you are bitten by the Vette bug it seems you are infected with that particular strain of Corvette virus forever. Jeff and Donna rekindled their Corvette passion in the fall of 2007 when they purchased a low mileage 04 C5 Commemorative Edition coupe. After about 6 months of ownership, they decided to add a few goodies to it.

Besides being infected with Vette Virus the were also bitten by the Corvette mod bug. They started out with a cat back B&B PRT system, MGW short throw shifter and a Blackwing Cold air intake. Things got out of hand a bit from that point on. After a few months of ownership they installed a set of American Racing headers and a tune. The mildly modded car put down a respectable 357 RWHP.


When it comes to hot rodding one can never have enough power. A set of Patriot stage 2 heads, a Comp cam and a re-tune yielded a very respectable 436 rwhp. The suspension was also tweaked with a set of C6 ZR1 sway bars & Pfadt feather lite coil overs.

In the fall of 2012 Jeff and Donna purchased a 2013 Night Race Blue Z06. At this point the Z06 has been left stock , but true to form they are planning the installation of a cam, and headers in the near future.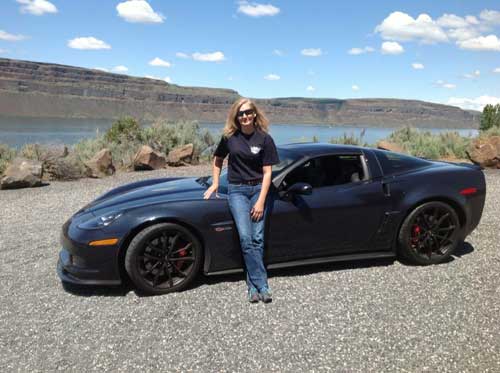 Jeff and Donna truly love these cars and enjoy doing cruises with friends, car shows and get tog-ether's. They have entered the cars in several car shows over the years. The C5 has won numerous trophies including best in class and best in show. While living in Texas Jeff and Donna were members of the Texas Corvette Assoc of San Antonio. The C5 won class awards at their car shows 3 years in a row. It also won the Bud & BBQ Sea world show twice.

Both cars have won at the XXX All Corvette car show in Issaquah Washington twice. The Z06 has won best in class a couple times they attribute the wins in part due to the spectacular and somewhat rare night race blue exterior.


The Vette Nuts

return to index page