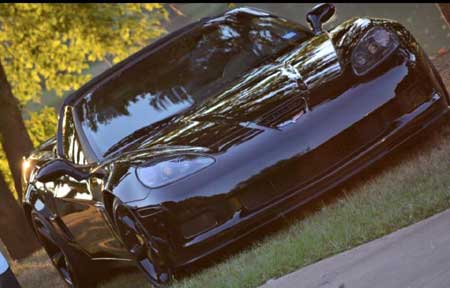 JC Cox is the proud owner of a black 2013 Corvette Grand Sport Coupe. The C6 was ordered with a 3LT package and the factory yellow caliper option, which really makes the car stand out. The 436HP LS3 was pushed a little with the addition of a Diablo Sport programmer. JC pulled the fuse on the NPP exhaust and enjoys the song of his LS3 full time.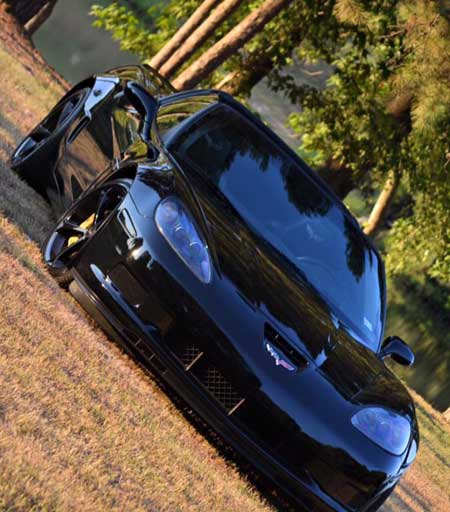 Prior to his love affair with his C6 JC spent his time racing super bikes. Him and his wife now enjoys taking their C6 to local shows. At his first show the car won a trophy for first in show as a C6 Wide Body. JC was totally hooked and joined the "Bad Boy Vettes" Corvette club.


JC wanted what he calls a "murdered out look" for the C6. In street lingo that means blacking out everything for a bad ass Bat Mobile appearance.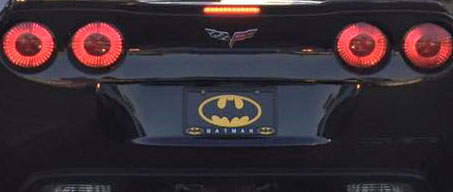 All the exterior lights have been covered, and the interior and engine bay has been treated to compliment the look. JC added a Bat Man LED door light projector and was given the name "Bat Man' by members of his club. JC summed it up as the subtle look that is in your face.





The Vette Nuts


return to index page