Gary and Nancy Hollander from Linn Creek MO are the true embodiment of "Corvette Mania" . Gary has owned seventeen Corvette over his lifetime and is known as (aka ) Team Hollander Corvettes. During last years show season Gary and Nancy participated in twenty five car shows in seven states.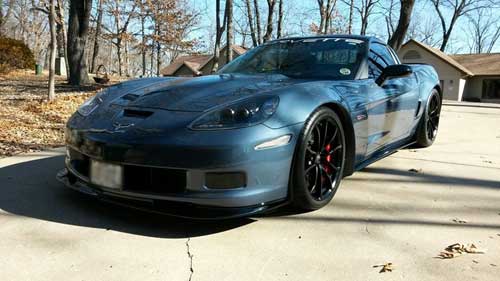 The teams stable of show cars included a 2008 Atomic Orange Z06 , 2012 Supersonic Blue Z07-CFZ, and a 2013 Velocity Yellow Grand Sport Coupe. The team logged many miles driving to all of these events, as Gary puts it, "there are no trailer queens in this Corvette stable".

Gary and Nancy also participate in many charitable events which include, the Central Missouri Dream Factory, Prairie Paws Animal Shelter, Camp Quality for Kids with Cancer and the KC Hospice to name just a few. They also participate in local events that support community outreach and serve as fund raisers for local community activities. Gary has received a total of thirty five trophies and awards from the twenty five shows they attended during the 2014 show season.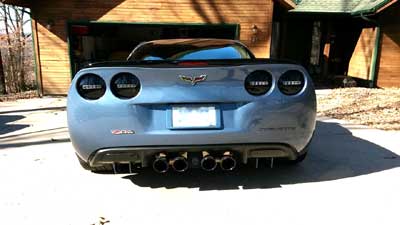 A Corvette Enthusiasts from an early age Gary's first Corvette was a 1963 Fuelie Coupe. Now, 46 years later,he and his wife currently have several Vettes with early production numbers, a 2012 Supersonic Blue Z06 with Z07/CFZ ,prod. No 14) and a 2013 Velocity Yellow GS Coupe. Prod. No 15) in their stable. Gary recently sold his 2008 Atomic Orange Z06.


Gary's 2007 Velocity Yellow Coupe and 2008 Atomic Orange Z06 can be viewed in the "Corvette Enthusiast" slide show section at the National Corvette Museum. Their 2012 Supersonic Blue Z07 represented model year 2012 at the NCM 60th Anniversary Evolution Display. Gary is currently awaiting delivery of 2015 Z07.


Gary and Nancy are founders of the Linn Creek Corvette Association, and are members of the Surf City Garage Street Team. Gary and Nancy are currently making plans for the 2015 show season which include new venues in Nebraska and Texas as well as the other states.
The Vette Nuts

return to index page