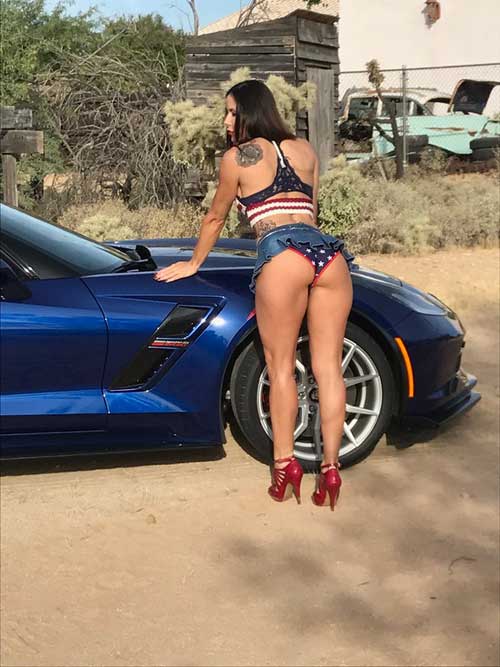 An Irresistible Urge



Greg Gonzales tells us that he has always had a love affair with Americas only sports car. A few years ago he purchased a Centennial Edition C6 and actually thought that it would be his last Corvette. Greg viewed his C6 as the perfect street machine that could not be improved upon.



Greg's presumption was severely challenged during a visit to his local Chevy dealership. During a routine oil change for his beloved C6 he decided to to take a walk around the dealership. That was Greg's first mistake because he spotted a brand new 2017 Grand Sport C7. The beauty had as special Heritage Z07 LT3 package and was adorned is in Admiral Blue. The car was equipped with every available option and was screaming to Greg to take her home.

Greg tells us that he fought the urge to buy her as best as he could. He likened it to being single and running in to the woman of your dreams in the perfect place and at the perfect time. It was just too much for him to walk away from. Greg consoled himself by assuming that the dealer would put an unattainable price tag on the GS. Greg made an offer and drove off assuming that he had no chance of getting the car. The next day Greg got a call from the dealer telling him to come on down and pick up the car. It just happened to be Greg's birthday, hey why not give yourself a nice present.



GM did a great job in equipping the car with every conceivable option. The car was nice but Greg knew he could improve it. The first thing Greg did to improve the overall look of the GS was to swap out the stock rubber and wheels. Continental Extreme Contact tires and a set of XO Verona wheels fit the new image very nicely. Getting rid of the noisy stock RFT's improved the ride.

The cars exterior paint was encased in Xpel protective wrap and sealed with a nano ceramic coating. We did a comparison test on nano coatings , the stuff is outstanding.

Other exterior enhancement include a Stage Three Carbon Flash Aero Kit from ACS Composite that included a GS front and rear splashguard kit. Also part of the package was an ACS rear four fin diffuser kit in carbon flash.


Under the hood Greg replaced the stock throttle body with a Katech CNC Ported unit that Ihe hand polished to a mirror finish. An AFE cold air intake provided some extra breathing.
Carbon Fiber plenum, valve and fuse box covers abd custom painted fuel rail and air bridge covers really update the under hood look.

A custom tune was installed via a Diablo Sport Intune I2.



The car was photographed by Area 520 Photography, Tucson AZ
The beautiful Model, Ms.Heather Campani, a great friend of Greg's, provided the perfect backdrop to this drop dead gorgeous machine.


return to index page