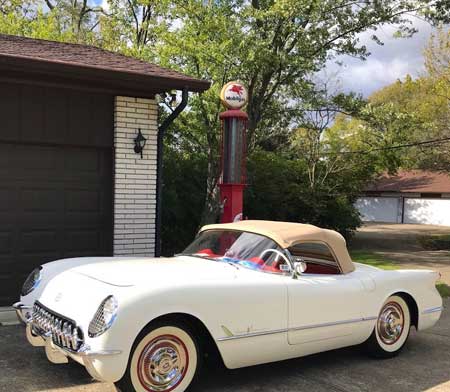 1955 C1 BARN FIND – Serial #4


George Swartz from West Chester, Ohio received a call from a good friend in California in 2005. His friend told him that a guy in Prescott, Arizona had three classic Corvettes for sale. They included a 1955, a 1956 and a 1957 , all Serial Number 1. Georges friend was unable to purchase them at the time.



George contacted the collection owner and closed the deal in December, 2005. George was surprised that the owner had these very valuable and rare cars stored in an old metal barn out in the country. Upon his inspection of
the cars he observed three other old Corvettes in the barn. They were all complete with
the body paint stripped and the parts tagged and in boxes.


The other Corvettes included a 1955 Serial #4, 1955 Serial #250, and a 1957 Serial #2001. George asked if they were for sale the owner said no because he planned to restore them. George asked him to give him a call if he ever changed his mind.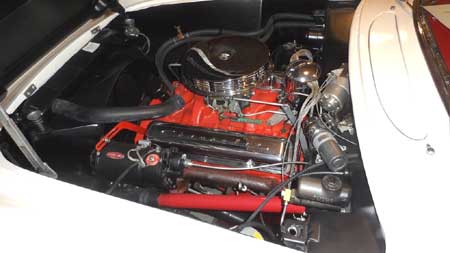 About a year later, the owner of the three Vettes called George and told him that his poor health prevented the restoration. He told George that the cars were for sale. George flew out to inspect the cars and purchased them the following week.

George was excited over the buy and could not wait to get the cars home and start the restorations, especially on the Serial #4 car. The car was probably made on the first or second day of production as a Pilot car. The car has all
the original drive train, including engine, transmission, and rear end with a no-hit nice body.

Being that early in production it has some 1954 features. For example, the fuel pump clearance in the frame is
hand fabricated, the body has some 1954 6 cylinder holes in it and the heater hoses are routed over
the battery rather than around it and other special features.

The car has received a complete frame off nut and bolt restoration using original or GM NOS parts.
Everything is number matching and date coded just like it rolled off the assembly line 64 years ago.

Georges 55 has received the Bloomington Gold Award and Top Flight NCRS Award, a perfect
score of 100 points in October 2018.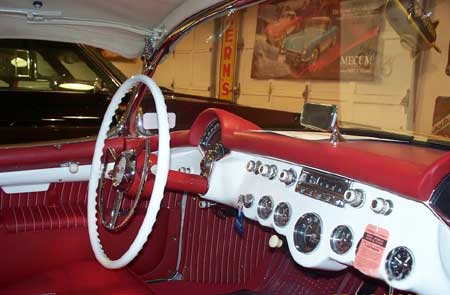 George recently made the decision to downsize and sell his prize Corvette and let someone else carry the torch for future awards like the Duntov, Bowtie, and other NCRS and Bloomington Gold Awards.

The cars stats are impressive and include:

The Fourth 1955 Corvette Pilot Car off the line.

This car has just received a professional frame-off number matching restoration

Car is finished in Polo White with Sportsman Red Interior.

Car has received NCRS Top Flight Award – 100 Points – Oct. 2018

Car also received Bloomington GOLD Award

Features:

265 Cu. Inch/195 HP V8
Powerglide Transmission
Directional Signals
Heater
Signal-Seeking Radio
6.70-15 Whitewall Tires
Parking Brake Signal
Courtesy Lamps
Windshield Washers

A great investment opportunity on a rare high quality car that is ready for show. All single digit corvettes are
highly sought after for their rarity and investment values.


If you are interested in owning a concourse condition piece of history please give our resident expert, "Corvette Jack" a call at 239 280 6855.






return to index page