The Genovation GXE All Electric Corvette Z06
Are you ready for a mind bending paradigm shift? The days of the sweet sounding rumble of untamed American muscle may be numbered. The Genovation corporation out of Rockville MD. Is working towards that end. Electric power is a real alternative that is slowly gaining acceptance. Andrew Saul the CEO of Genovation filled us in on his companies latests creation, a 2006 Corvette Z06 that is equipped with a two electric motors that produce a mind boggling 700 horse power and over 600 foot pounds of torque.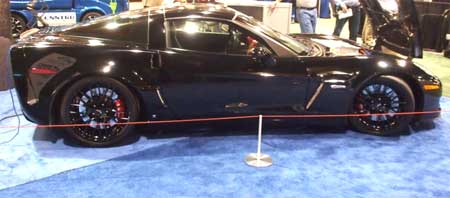 Andrew named his creation the GXE Corvette. This technological wonder has a projected 0 to 60 acceleration time of under 3 seconds and a top speed of over 200 mph. The two motors are connected to a common drive shaft and mated to a stock Tremec six speed manual transmission. The car was designed to have an amazing 50/50 weight distribution. Andrew said the cars true potential will be revealed when it is tested on the Nuremberg. The GXE uses innovative heat exchangers to keep the motors and batteries at near full power through the entire charge cycle. The energy cells are similar to the battery packs that power the Tesla Model S. The Tesla is an electric powered family sedan that can go from 0 to sixty in 2.8 seconds. If that doesn't shake you up nothing will.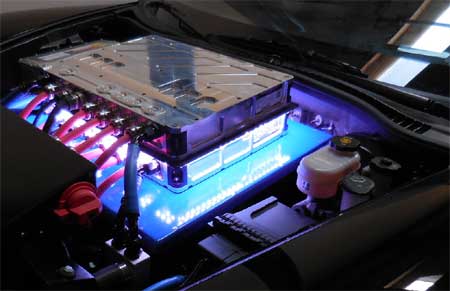 The 44 KW hour battery packs on the GXE will yield enough power to motivate the car for 150 miles of urban stop and go driving. More spirited runs will deplete the batteries in about 50 miles. When the rocket scientists at Tesla solve the battery storage life problem gasoline powered cars will be a thing of the past. Don't roll your eyes, horse owners had the same negative reaction when they first heard about Henry Fords new fangled invention, everything changes.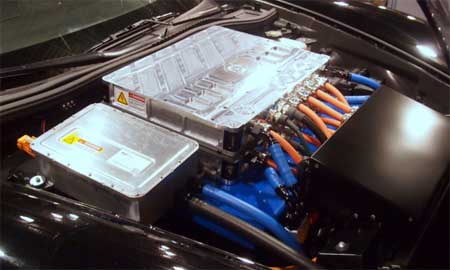 The electric Z is equipped with some interesting upgrades that include a Brembo braking system, adjustable coil over shocks and a 6 KW battery charger. also has a 6-kW charger. The car also has something called regenerative braking. This system converts braking kinetic and stores it as electric energy for later use. The Z utilized an innovative steering wheel mounted paddle array to allow the driver to adjust the rate of braking regeneration.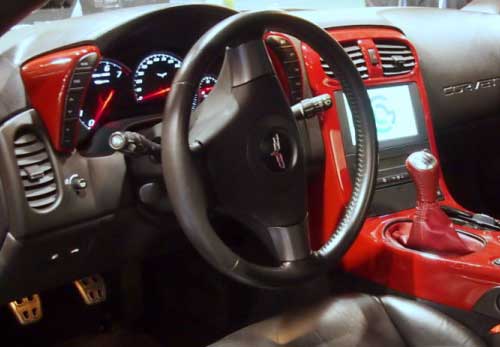 Now for the bottom line. The GXE is projected to cost out at around $330k and only $290k if you supply the base Z06. We were told that Genovation only expects to produce about 200 units with a production run of 10 units per year.




The Vette Nuts


return to index page