Classy Gand Sport


Freddie Harsley is a true blue Corvette lover from the great state of Missouri. Freddie started her Corvette odyssey with a 99 torch red C5 coupe. She then graduated to an 02 electron blue roadster. Freddie's ongoing quest for the perfect Corvette led her to a 2011 crystal red metallic Grand Sport.



Freddie told us that she has always loved fast sport cars. Before getting into the Corvette hobby she toyed with Camaro's and Trans Am's. After her fling with American "pony" cars she decided it was time to take the plunge and put the ultimate American dream car in her garage.

Freddie started was bitten by the "mod bug" whole driving her 02 C5. She took the mod game to the next level after acquiring her 2011 Grand Sport. Freddie's first stop after picking up her new toy at the dealership was Elite Customs in Harvester, Mo. She named her new toy "Crystal".



Crystal came equipped from the factory with a 4LT Heritage Package wrapped in Crystal Red Metallic and an ebony interior. The small block LS3 expels its anger via a dual mode performance exhaust system and a six speed automatic tranny.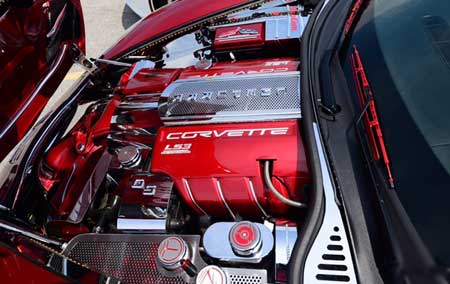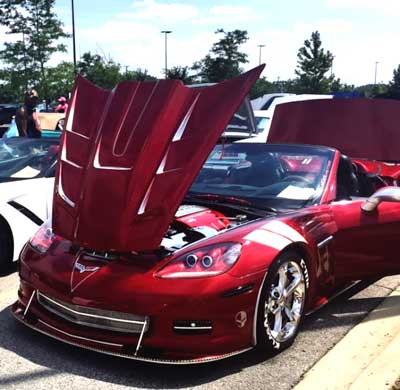 Modifications to Crystal include various pieces of engine chrome and custom paint. The cars exterior has been equipped with ZR1 side skirts, front splitter and a rear diffuser. An aggressive after market rear spoiler , and a custom painted and vented hood
The interior is complimented by a custom MCS steering wheel.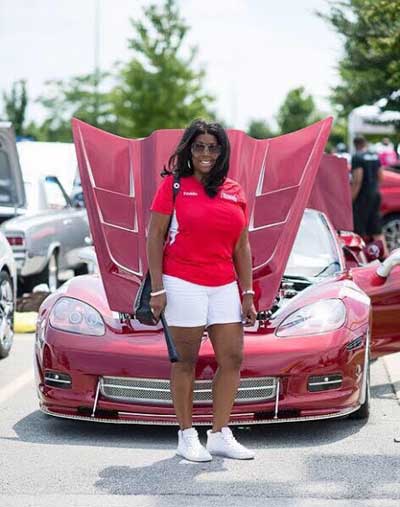 Freddie enters Crystal in as many shows as she can. Her car Crystal has been a consistent best in show winner at many Mid West venues. Crystal never fails to bring home a trophy.

Freddie is the President of the KlasAct Corvette Club in St Louis, Mo. She told us that the name KlasAct means that they will always carry themselves with class befitting America's only true sports car.
return to index page