Simply Graphic
easy C7 side window graphic upgrade


The C7 is adorned with a pair of triangular shaped side windows that beg for some sort of decoration. Most people apply company logos, Jake skulls or whatever to these rather useless appendages. We came across what we think is a nice addition to the windows. A company called Explore Off Road makes a quality graphic of an American flag that blends perfectly into this unused space. The graphic has a matte black finish that is not overwhelming but blends in very nicely.

The best part of this is that the graphics are very easy to install. The key to any graphic installation is planning the exact location of the layout. Talking your time and having patience is also critical.

The graphic kit comes with two flag graphics and a application tool. The graphic has a two part mask that facilitates installation.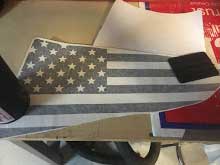 The first step after unpacking is to pre-position the graphic over the side window. Center the graphic over the window and place a length of painters tape down the middle.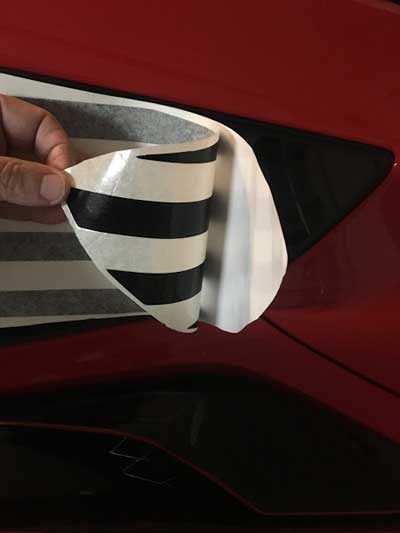 After the graphic has been placed peel off the top layer from the bottom masking material. peel from right to left until you reach the strip of painters tape in the middle. Using an exacto knife or scissor cut away the bottom mask on the right side.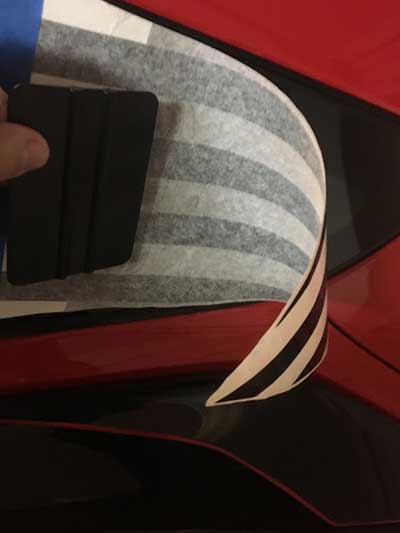 After the bottom mask is removed use the flat squeegee to apply the black flag graphic. Take your time and press very firmly to ensure that here are no bubbles under the tape.
After the right side of the graphic is in place peel off the left side bottom masking material and slowly squeegee on the remainder of the graphic.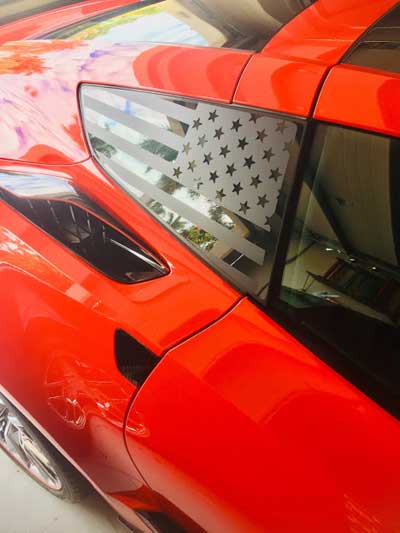 Remove the top paper layer to reveal your new window graphic.







return to index page