The Grey Ghost



Dewitt Moyer from Georgia is the owner of a very special shark grey C7. The Stingray was massaged by Vengeance Racing and now puts out over 646 rwhp and 697 lbft of torque.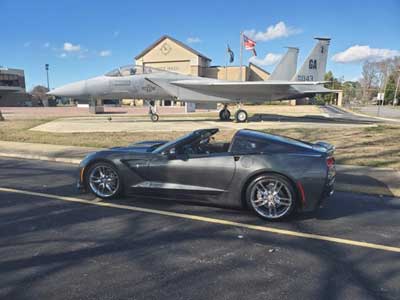 The car sports some very unique Gothic styled under hood artwork that is a hit at every event the car is entered in. Haunted houses, grave stones and ghosts when combined with mega power output makes for a very scary situation.



The "Grey Ghost" theme is carried into the cars interior with some nice touches to the dash and a custom etched wind restrictor.



Besides showing the ghost at shows and charity events Dewitt makes regular appearances drag racing at the the Atlanta Motor Speedway.

return to index page