C3 Transformation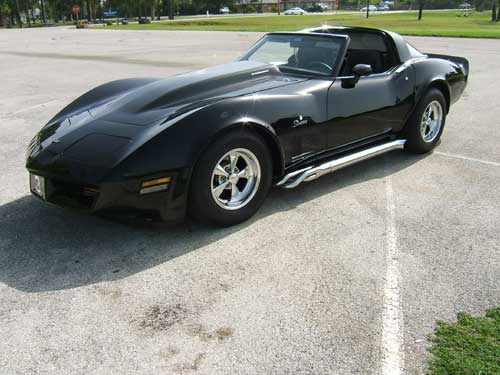 We saw Dale Smiths 1982 Corvette at a recent car show in South Florida. His C3 really stood out from the crowd and we knew all you C3 fans out there would appreciate it. Dale acquired his Corvette about ten years ago. The car was equipped with an anemic 195 hp crossfire injection small block and a sluggish automatic tranny. In terms of performance the early eighties were dark days for GM.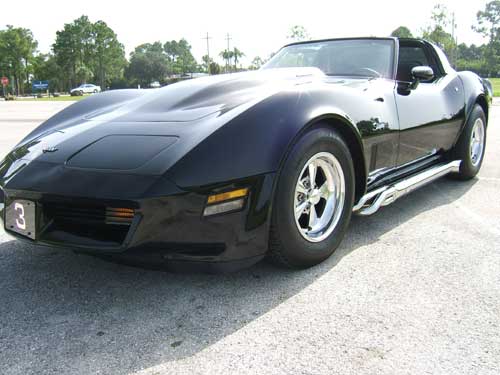 The C3 has come a long way since its birth; Dale yanked the crossfire 350 and had Valone Motor Sports in Fort Myers Florida replace it with a 396 stroker motor. The new motor was topped off with a Vortex Supercharger that pushes 7 pounds of boost. Feeding the blower is a 1050cfm carb by Quick Fuel Technology.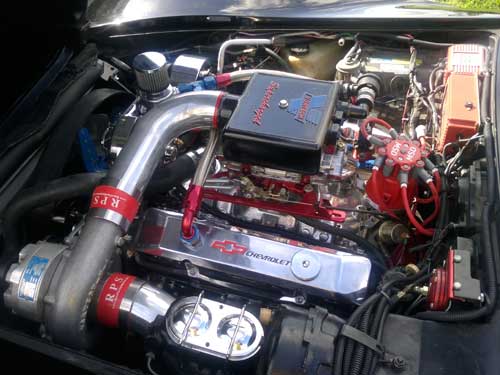 The new stroker sports goodies such as a 625 lift-262 duration hydraulic roller camshaft, Eagle Forged Crank and 4340 H-Beam Rods. The engine breaths through a set of Pro aluminum heads with 2.05 intake valves,1.60 exhaust valves, double springs and Scorpion 1.6 roller rockers. Chrome Hooker side exhaust headers release the spent gases.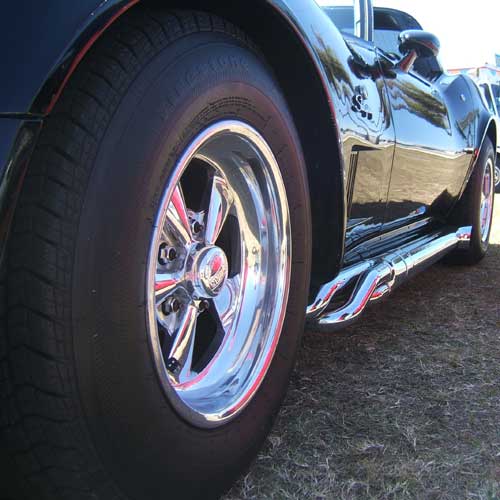 The auto slush box was replaced with a ZF6 corvette 6 speed transmission and custom welded Speed Lakewood bell housing. The C3 was also treated to upgraded tires and wheels, brakes, a 3.73 Eaton posi rear, custom 4" cowl hood and a Daytona bumper and tail lights. The interior was upgraded with a real carbon fiber dash with white face Autometer gauges.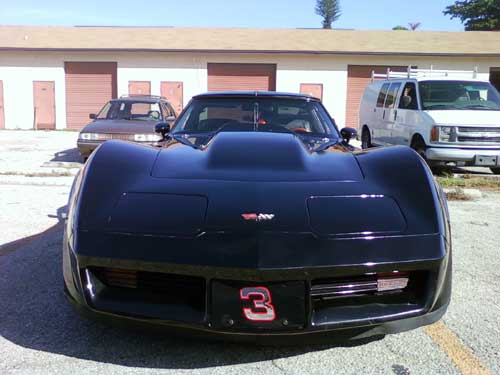 Dale bought this car 10 years ago "bone stock, low miles". He tells us that It has been a fun and interesting build. This car now makes considerably more horsepower than stock. Dales says that his Corvette will never be finished.

The Vette Nuts