Chad is a first time Corvette owner from the "Corvette" state of Kentucky. Chads new toy is a red 2004 C5 coupe.
Pretty girls love to pose with Corvettes
It is completely stock and has accumulated only 60,000 pampered miles in its lifetime.
This super clean C5 attracts attention in any venue.
This C5 coupe has not been treated to any body or performance goodies yet as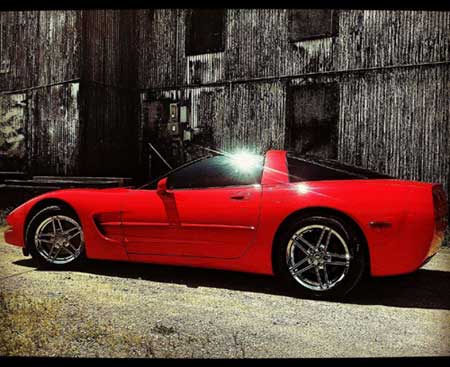 Chad is still enjoying the "first time" experience. We venture to say the when Chad gets bitten by the "mod bug" his new toy will take on a whole new demeanor. Good luck with the new toy Chad, make sure you take a trip with it to Bowling Green.

return to index page