Corvette Crazy


Like most Corvette enthusiasts Bobby Pace from North Carolina started his love affair with Americas sports car at a young age. In 1967 at the tender age of twenty Bobby was working at a Chevy dealership when a new L88 Stingray was delivered. He was the lucky guy that got to drive it to the dealers prep center. The C3 was a yellow convertible with the black stinger hood, Bobby vowed that someday he would own a 427 Corvette.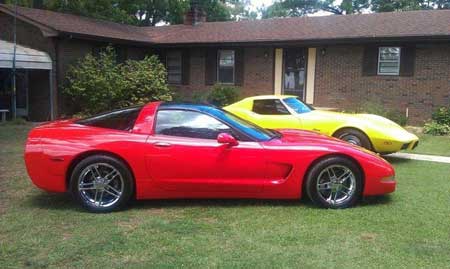 Bobby waited another 35 years to get his first Corvette. He finely bought his first corvette in 2003, it was a yellow 1976 Stingray. In 2005 he added a 2003 50th anniversary Touch Red C5 coupe to his
collection.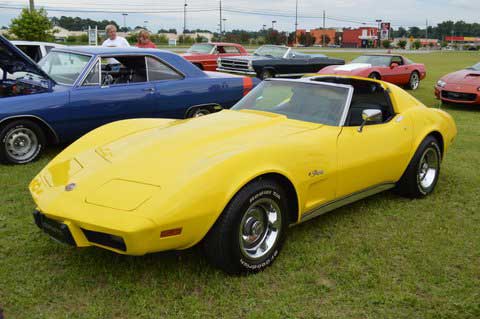 The problem was that Bobby still had the number 427 kicking around in his head.

Bobby was having a lot of fun with his C3 and C5 and he was content, for the time being. The contentment was lost when in 2008 he saw a low mileage 08 C6 dressed up in crystal red metallic paint. Bobby couldn't resist and traded the C5 for this new beauty .

Bobby really loved the 08 C6 , he tells us the car had everything you would want, Z51, 6 speed, HUD, but she only had the LS3. The dream of a 427 kept Bobby awake at nights. Bobby drove to a C5/C6 bash in Bowling Green three years ago with a friend. During a side trip to pick up some Corvette parts he stumbled on a 2008 C6 Z06 at a dealership in Charlotte NC. His 427 dream was staring him in the face and he could not resist.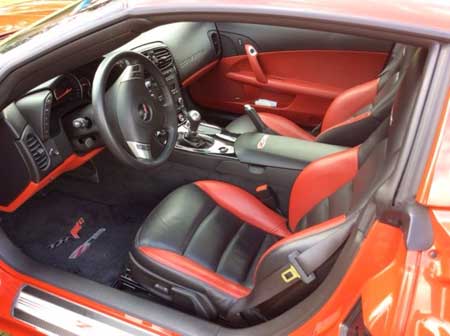 Bobby, AKA "Corvette Crazy", belongs to Eastern Carolina Corvette Club in Wilson N.C and enjoys the Corvette lifestyle. He is a regular at Corvettes at Carlisle and the Corvette Museum. Bobby has put about 23k miles on the car and has loved every inch of the journey.
The Vette Nuts


return to index page