The Rare Horse


Barry Mcginnis is a Corvette fan that applies his affection for Americas only sports car from the wide open spaces of Kansas. His 2001 C5 "Z06" is adorned in a spectacular neutral shade of GM Speedway White. Barry's C5 is one of only 352 cars that were ever produced in that color. Barry says so far his is the only C5 he has ever seen in this rare color.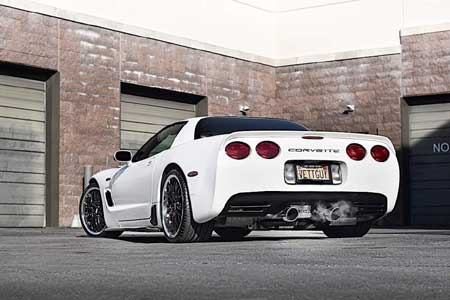 The Z06 is equipped with a potent. The Z motor was massaged a bit and has been upgraded with a Brian Tooley BTR3 cam & valve train and set of Texas Speed Headers. The shifts on this manually controlled Z06 are handled via an MGW short throw shifter.
The exhaust exits the rear through a Borla Stinger system.




Barry tells us that he is a big Corvette fan. That's an understatement if we ever heard one, Barry has owned 22 Corvettes over the years. Barry and his wife attend various car shows throughout the year. Barry has named his C5 the"Unicorn" as it is as rare and special to him as the animal of myth.

return to index page