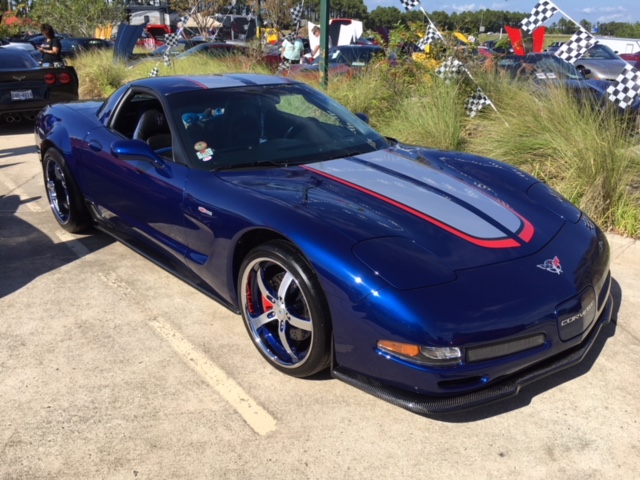 The "AVENGER"2004 C5 Z06


Kieth Triche is a patriotic American from Bush, La. AVENGER is more than a car to me; it's a rolling tribute to all Americans. While watching a Super-bowl game with some friends a commercial came on about "Captain America – The First Avenger" and there was his theme.




The car started its mod journey as a stock 2005 C5 Z06. After Keith had his vision the transformation began. Keith is a very patriotic person he told us that the C5's deep rich Le Mans Blue color and its red and silver stripes were a natural for a patriotic theme.Keith created a one of a kind design. He made his own racing "Jake" logo and incorporate the blue and silver stripes into the project.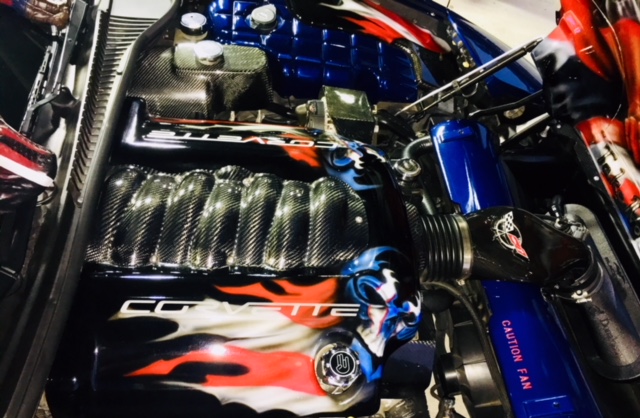 That same patriotism theme is represented throughout the entire vehicle.
After securing a personalized tag Keith installed a set of custom seats with blue and black embossed alligator leather. The new seats were complimented by blue carbon-fiber dash components.



Custom airbrush work was then added under the hood and trunk lid.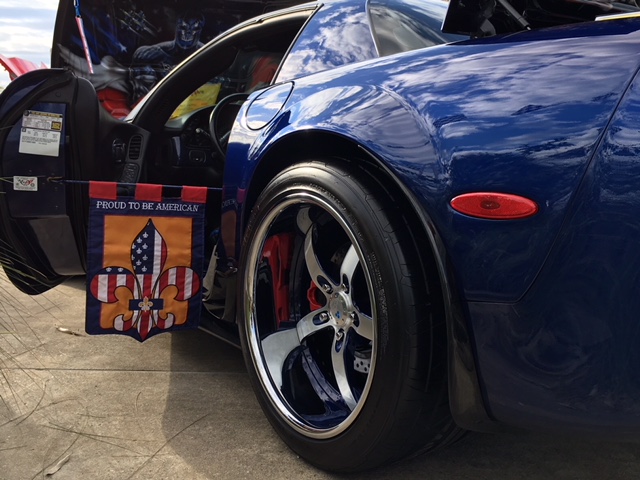 The exterior was treated to a set of carbon-fiber flared fenders and carbon ground effects. A set of custom custom COR A wheels were added to intensify the Avenger look. A GHL bullet exhaust and cam upgrade upped the go factor in Captain America's favorite ride.
return to index page